Like most readers I use Goodreads everyday. I'm always looking at average ratings or reviews and use Goodreads to decide what to read next. Since Goodreads is such a big part of my life as a reader, when I saw this tag I knew I had to do it.
The tag was originally developed by GabsAboutBooks over on YouTube so check here video out.
What is the highest rated book that you gave a low rating?
We Should All Be Feminists – Chimamanda Ngozi Adichie
Average Goodreads rating: 4.44
My rating: 2
I had high expectations for this book since it was so highly rated and all of my friends rated it 5 stars. Unfortunately, I found Chimamanda Ngozi Adichie's perspective on feminism to be very narrow. She conflates gender and sex, adopts a binary perspective and draws heavily on masculine and feminine stereotypes. Although she discusses feminism within a cultural context as an Nigerian woman, there's very little discussion of the wider factors that impact feminism such as race, class, religion, sexuality, disability etc. Because I personally identify with intersectional feminism, I found this to be a huge issue for me.


What is the lowest rated book that you gave a high rating?
The Reluctant Fundamentalist – Mohsin Hamid
Average Goodreads rating: 3.71
My rating: 4
This literary novella is built on a very simple concept but manages to do so much with it. The main character, Changez, is a young Pakistani man who lived in the U.S. between the ages of 18-22. It's set in a restaurant in Lahore, Pakistan and is a one-way dialogue in which Changez shares his story with an American man. This novella explores the rise in Islamaphobia and discrimination against Muslims post-9/11, the toxcity of the "American dream" narrative and the conflict that Changez feels as a Pakistani man residing in a place that has in many ways contributed to the conflicts that are destroying his hometown. I can understand why this book wouldn't be for everyone since it's slow and uneventful, but I found it to be a thought-provoking discussion around complex and hard-hitting topics.
What is the most popular book that you disagree with the average rating?
The Great Gatsby – F. Scott Fitzgerald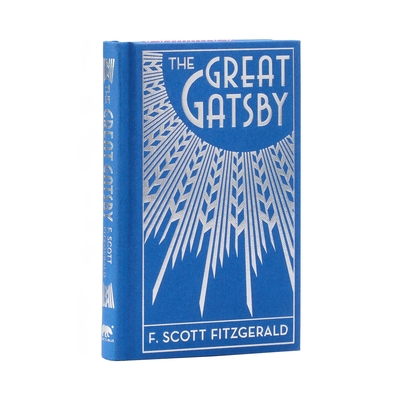 Average Goodreads rating: 3.93
My rating: 1
I read <i>The Great Gatsby</i> in 2019 right at the very start of my reading journey and man, I really did not like this book. The narrative, plot, characters and everything else fell completely flat for me. A 1 star rating was probably a tad harsh in hindsight, but the reading experience with this book was pretty grim and that's reflected by the rating I gave it. I still struggle to understand how or why this is considered a well-loved classic. Since I've read more classics now, there's a chance if I did a re-read I'd feel differently, but for now, I have no desire to pick this book up again.
What is the least popular book you disagree with the average rating?
Sexual Fluidity: Understanding Women's Desire – Lisa Diamond
Average Goodreads rating: 3.89
My rating: 2
In my opinion, this book is rated higher than it should be. Although it does provide some interesting insights, for an academic text it's very limited. It is almost exlusively reliant on oral interviews from 10 females and draws most of it's conclusions from the experiences of this small group of women. Therefore, it's completely lacking in diversity and representation. This would probably be a more impactful read for those that are new to the concepts of gender and sexuality in an academic context, but I found that it over-explained simple definitions and concepts which anybody that is likely to pick up this book wouldn't need.
Choose two books that have an average rating of 3/5 stars but you gave a higher rating.
If There Be Thorns – V. C. Andrews
Average Goodreads rating: 3.71
My rating: 4
So it turns out that all of the books I've read that were closer to a 3 star rating were ones I'd rated lower than 3 stars, so this was the closest one. I read the Dollanganger series years ago when I was a teenager and loved the gothic vibes. This book is a fascinating and spine-tingling exploration of the toxicity of family and love. It's over the top, explosive and sometimes even far fetched, but for the pure nostalgia, it'll always have a place in my heart. In many ways, my love for this series as a teenager foreshadowed my love for Wuthering Heights 10 years later.
Carmilla – J. Sheridan Le Fanu
Average Goodreads rating: 3.82
My rating: 4
For me, Carmilla is a nearly perfect read – gothic horror, vampires, atmospheric, WLM relationship, sharp plot which is to the point and leaves you wanting more… I think that it's deserving of a much higher rating. Unfortunately, it doesn't always resonate with modern readers because they are already so familiar with the vampire genre. But for me, this is probably the best vampire novel I've ever written. After all, it's where it all started.
Choose two books that have an average rating of 3/5 stars but you gave a lower rating.
The Reckoning / The Struggle – L. J. Smith
Average Goodreads rating: 3.40 | 3.47
My rating: 1 | 1
I picked up the Vampire Diaries series because like most other teens growing up in the late 00s/early 10s, I was obsessed with the TV show. Unfortunately, the books didn't come close to measuring up to the show. It's been years since I read these books but what I do remember is that the writing style was awful, the characters completely one dimensional and almost every single relationship was "insta love" (one of my least favourite tropes of all time). Think Twilight, but unlike Twilight, this isn't guilty pleasure trash, it's trash that you just want to toss into the bin.
Choose two books that have an average rating of 4/5 stars but you gave a lower rating.
Interview with the Vampire – Anne Rice
Average Goodreads rating: 4
My rating: 2
I read this one as part of a book club with my friends and man, it was a slog to get through. The plot was slow, the characters annoying and the take on vampires wasn't what I look for in vampire novels. I prefer the soulless, evil, vindictive predatory vampires than one's that are constantly plagued by conscience and emotional turmoil. I appreciate that it was a pivotal novel for the vampire genre because it broke away from the one-dimensional vampires like Dracula and Carmilla to provide a more "human" type of vampire, but it just wasn't to my tastes. If I'd read it as a teenager, I probably would've loved it but reading it at 26 didn't work for me.
Letter to my Daughter – Maya Angelou
Average Goodreads rating: 4
My rating: 2
Letter to my Daughter didn't meet my expectations and I felt that it was misrepresented. I expected heartwarming letters written from Angelou to women across the globe on issues such as education, family, love and careers. Instead, it read more like a bunch of diary entries on random topics which were disjointed and lacking in any central or coherent theme. I also found this book to be exclusionary since anyone that doesn't identify as a Christian woman living in America, would find a lot of what Angelou discusses difficult/impossible to relate to. This would be a valuable read for some women, but unfortunately, only a very specific and narrow pool of women of which I'm not part of.
Do you tend to agree or disagree with GR average rating and do you use GR as a guide for books you want to read?
I agree with the average ratings generally. I wasn't sure that I would until I did this tag, but most of the ratings I give the books I read align closely with the average ratings. I do use Goodreads as a general guide for the books I want to read. In my experience, anything that has an average rating below 3.5(ish) is probably not worth the read. But I rely more on reviews to help me decide what to read since they provide a fuller picture of what readers thought about a book.
This was a fun tag! I liked that it gave me the opportunity to talk about books I wouldn't usually get the chance to.
Do you use Goodreads as a guide for the books you read? How much do you agree with average ratings on Goodreads?
Stay safe, my lovelies and keep reading.
---