In my recent post about slumps as part of my Breaking into Books series, I mentioned how life-saving novellas have been for me and wanted to share my love for novellas with today's post. Novellas are great. They're my go-to reads when I have a busy schedule or I'm not mentally in a space where I can commit to a full length novel or long series. I appreciate the challenge and skill that it takes for an author to create a full story with a beginning, middle and end, incorporating complex themes, characters, relationship and world building with such a low word count. I love how novella's often explore abstract ideas in an imaginative way, leaving lots open to interpretation. Basically: I love novellas! Without further ado here are my favourite novellas in no particular order (if you've read any of my previous posts some of these will come as no surprise to you!).
The Strange Case of Dr Jekyll and Mr Hyde
It's a classic for a reason. I studied this novella at college and did a presentation about the theme of scientific advancements and their potential repercussions for society and loved every second of it. The concept is simple but the depth of what is explored about human nature, morality, good and evil and scientific technologies are fascinating and always relevant no matter how much time passes.


And Every Morning the Way Home Gets Longer and Longer
If you read my Best and Worst Reads and Every Book I Rated 5 Stars posts right at the very beginning of this blog, you'll already know that I adore this book. This is the prime example of the power and beauty that novellas can contain and the ways in which they can explain emotive and complex themes in beautiful, touching and impactful ways.
This is How You Lose the Time War
Time-travelling-enemy-to-lovers with stunning prose and unique world-building. What more could you want? You can read my full review here.
The Outsiders
Again, I've mentioned this book multiple times in other posts. It's one of my favourite books of all time and is another example of how a simple premise and short story can be so meaninful and cut to the core of so many complex issues. Although I don't have a review posted for it, I'm planning to do a full analysis soon which I've very excited about 🙊
I Am Legend
I didn't have particularly high hopes for this one but it gave me The Walking Dead vibes in the best possible way. It's a eerie, dark, gritty depiction of what it would be like to live in a post-apocolyptic world and what it takes to survive. This really gets to the heart of what it means to be human and the difference between survival and living.
The Picture of Dorian Gray
What's not to love about this book? It's short but an effective and nuanced examination of beauty, corruption, arrogance and vanity. This classic stands the testament of time and is the epitome of "looks aren't everything". Oscar Wilde is also a creative genius.
The Test
A lesser known novella but it packs one hell of a punch. This is a twisty, unpredictable sci-fi thriller that touches on themes around immigration and British citizenship. In the context of post-Brexit Britain, this hit me harder than I think it would've if I'd read it at a different time.
Carmilla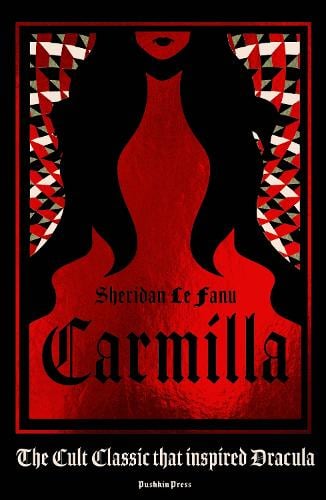 I will probably beat people over the head with this book for the rest of my life. It's the female counterpart to and inspiration for Dracula. But ultimately it's a sapphic vampire tale so the question is… why wouldn't you want to read it?
Do you like novellas? If so, which are your favourites and why?
Stay safe, my lovelies and keep reading.