So, we're half way through 2021. Where has the time gone?! I don't know about anybody else, but this year has flown by for me. We've been living with COVID for over a year now and it's been good to see the UK slowly getting back to some normalcy. I celebrated my 27th birthday just over a week ago and will be setting off on a UK caravan holiday this weekend (hoping for lots of sunshine and looking forward to dipping my toes in the sea for the first time in over 8 years!). But enough of that, today I'll be doing the Mid-Year Freak Out Book Tag. I'm excited to reflect on what I've read so far this year and share t with you all.
This tag was originally developed by Earl Grey Books and Chami on YouTube.
Note:
All books on this list are books I've read this year in 2021 or books I want to read.
I have reworded/condensed most of the questions.
I've changed a couple of questions to suit my own preferences. All questions that have been changed are marked with an asterix.
Best book
The Heroes – Joe Abercrombie
Joe Abercrombie is one of my favourite fantasy authors and The First Law one of my favourite trilogies. The Heroes is the second stand-alone novel set in The First Law universe and it blew me away. Spanning a three-day war, this book is a meticulous examination of the damaging impact of war. Abercrombie's stellar character work shone as always and although it was a slow started, the action and plot was built up fantastically with an explosive conclusion.
Best sequel
The Dragon Republic – R. F. Kuang
The Poppy War was one of my favourite books of 2020 and The Dragon Republic had a lot to live up to, but it accomplished it. It built upon the world, characters and plot that was established in the first book and elevated it to the next level. I didn't love it as much as The Poppy War, but the ending will be a moment that will stay for me for a long time #PlotTwist. You can read my full review of The Poppy War Trilogy here.
New book series you want to start*
Stormlight Archive – Brandon Sanderson
As a fantasy reader, I feel like a fraud for having not read the Stormlight Archive. Sanderson's works are raved about in every corner of the fantasy community and this series is championed. One of my close friends adores this series and is constantly begging me to read is so I can jump on the Stormlight train. I'm excited to learn about the characters I've heard so much about like Kaladin and Dalinar. I just hope that it meets my expectations, which are very high based on the great things I've heard.
Most anticpated read for the second half of 2021*
The Sword of Kaigen – M. L. Wang
The Sword of Kaigen exploded in the fantasy community this year. It's a self-published stand-alone fantasy which has been highly praised by readers and reviewers. I recently starting reading it but have put it aside to focus on other books I'm currently reading, but I am beyond excited to sink my teeth back into this and have a feelng it will be a favourite 2021 read.
Biggest disappointment
Fried Green Tomatoes at the Whistle Stop Cafe – Fannie Flagg
This had been on my TBR for a while and I was expecting feel-good small town vibes with friendship, found family and romance. Although I did like this book, it just wasn't what I wanted or expected going into it. It reads more like a historical drama and the disjointed timeline and wide cast of characters was difficult to follow at times. Generally, it was an okay read but rather forgettable.
Biggest Surprise
Ballad of Reading Gaol – Oscar Wilde
I'm not a poetry reader. As much as I'd like to be, I struggle to connect to or understand poetry. Quite frankly, I feel too stupid for it. However, I adore Oscar Wilde's writing style so decided to listen to the audiobook on a whim through my library and fell in love. Wilde's use of language and ability to craft an emotive, complex and rounded story of his time in jail through poetry was staggering. Having the audiobook to set the rhythm of the poetry helped me to become immersed in it completely and I'd like to read more poetry in the future in this format.
Favourite newly discovered author
Robin Hobb – Assassin's Apprentice (Farseer Trilogy)
Despite having only read one of her books so far, I can already sense that Robin Hobb is an author I'm going to love. Her world-building and character work immediately pulled me in. Whilst Assassin's Apprentice was slow paced, I appreciated Hobb's attention to detail and the time she took to flesh out her characters and allow the reader breathing space to become anchored in the world.
New favourite relationship*
Rin and Nezha – The Poppy War Trilogy
I know I've already spoken about this trilogy, but it deserves to take another spot on this list. The enemies to friends to lovers to enemies relationship between Rin and Nezha was compelling and I became deeply invested. Kuang created such an intruiging, complex dynamic between these two characters and developed it well. I wasn't completely satisfied with the way the relationship was concluded, but nonetheless enjoyed following their relationship a lot.
Book that made you cry
We Can Do Better Than This: 35 Voices on the Future of LGBTQ+ Rights – Amelia Abraham (editor)
We Can Do Better Than This is a collection of essays from LGBTQIA+ individuals who share their experience of their queerness and their hopes for the future of LGBTQIA+ activism. The diversity and breadth of voices in this book was beautiful but the topics that explored were hard hitting and made me cry multiple times, sometimes with sadness and sometimes with joy. It was a very impactful read and the words and stories in this book will always stay with me.
Book that made you happy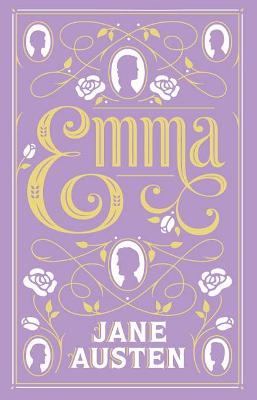 Emma – Jane Austen
Emma is one of those books that could cheer me up no matter what mood I was in. It's light-hearted, fun and dramatic. Emma as a character is incredibly flawed but endearing and her incessant meddling is entertaining to watch. You can read my fulll review of Emma here.
The most beautiful book you've bought or recieved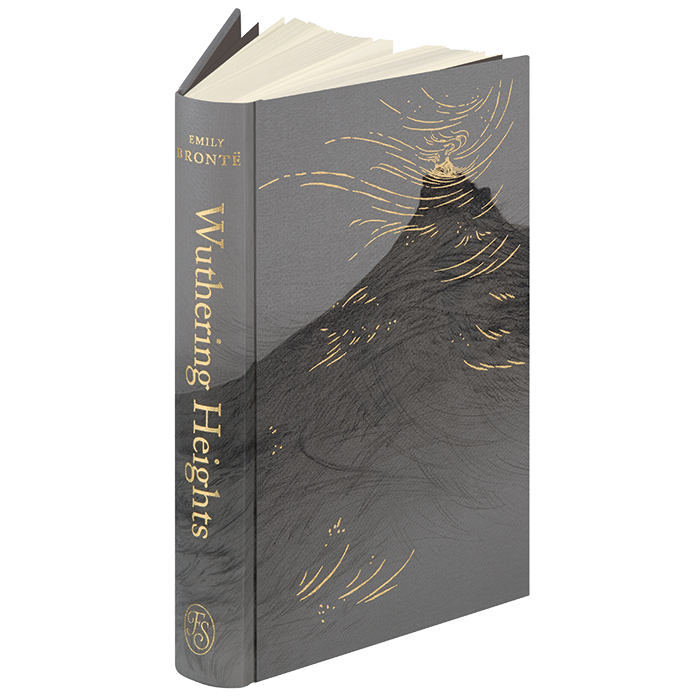 Wuthering Heights – Emily Brontë (Folio Society Edition)
My brother bought this for me for my birthday and OMG, I'm in love. The illustrations in this book are stunning and although I already own two copies of Wuthering Heights, my motto is you can never have too many copies of your favourite books.
A book you want to read by the end of the year*
Hollowpox: The Hunt for Morrigan Crow – Jessica Townsend
I love the Nevermoor series and have enjoyed the first two books immensely. The world is whimsical, fun and charming. These books are like a warm hug. It's one of my favourite fanatasy series currently and I'm excited to dive back into the world and follow Morrigan's adventures. The only reason I haven't read it yet is because I have to wait until October 2022 for Book 4 and I want to reduce the wait as much as I can.
Favourite book to movie adaptation
Wuthering Heights (1939)
I've made no secret of my love for Wuthering Heights and because of how much the book means to me, I didn't have much faith that I would enjoy an adaptation of it. This film does get a lot of things wrong and isn't a very accurate portrayal of the book, but I still really enjoyed it. The acting was strong and the relationship between Cathy and Heathcliff was encapsulating. I generally don't watch classic films, but really enjoyed the old-school style and felt that it being in black and white fit with the tone and the setting of the moors perfectly.
Stay safe, my lovelies and keep reading.