This is the partner post to my Worst Reads of 2021 post and my most anticipated post to write this year. I love looking back at all of the books I've read in a year and reflecting on which ones I loved most. I read a lot of great books this year, so I selected my top ten from my favourites and these are the books that made the cut. It's an eclectic collection which includes fantasy, non-fiction, classics, historical fiction and literary fiction. There are even some books on this list I haven't had chance to speak about yet so I'm looking forward to sharing them with you! 😄
Emma – Jane Austen
Emma was the fourth Austen novel I read and my favourite to date. It follows Emma Woodhouse, who has an affinity for love-matching with some funny and dramatic consequences. Emma is a strong protagonist that is arrogant, flawed and relatable. It's not a very plot-driven book, but the characterisation, social commentary and Austen's beautiful writing style made it a very enjoyable read. I particularly loved the friendship between Emma and her best friend Harriet. Read my full review for Emma here.
Wyrd Sisters – Terry Pratchett
This was the Halloween pick for my monthly book club. It's the third Discworld book I've read and I absolutely loved it. It follows three witches who find themselves at the centre of a royal plot. This was a fun read from beginning to end. Pratchett's imagination, wit and uniqueness in his world-building and characterisation is outstanding and so fun. There's crazy witches, ghosts, political plots, time travel and amusing plot twists. It's all kind of ridiculous, but in the best possible way, and I look forward to continuing with the Discworld series.
This is How You Lose the Time War – Amal El-Mohtar and Max Gladstone
I feel like I've already spoken about this book time and time again, but I guess that's just confirmation of how much I loved it. This sci-fi novella tells a mind-bending tale of two time-travelling agents amidst a war that connect through a series of letters. It's a flowery book that definitely won't appeal to all readers, but I was completely swept away in the world and the characters love story. I found it to be a completely unique book in its writing style and world-building, and was like a real breath of fresh air. Read the full review here.
If We Were Villains – M. L. Rio
This book was a pleasant surprise for me; another book club pick that I wouldn't have picked out myself but really enjoyed. It's a dark academia with an interesting plot and Shakespearean influences. Despite rather one-dimensional characters I absolutely loved the plot, suspense, mystery and queerness wrapped up into this tale. I thrived on the explosive drama of the book and loved seeing the thematic, plot and stylist inspiration that was taken from Shakespeare's works. Read the full review here.
In the Dream House – Carmen Maria Machado
Despite reading multiple non-fiction books this year, this is the only one that made it into my top ten. This autobiographical tale draws on Machado's experience of having been in a queer abusive relationship. Through the framework of queerness, she explores themes of domestic abuse and the ways in which the queer community is often excluded from discussions around abuse in relationships. Despite being autobiographical, Machado writes in a storytelling manner, taking the reader on a complex and sometimes disorientating journey through her memories. It's an emotional, educational and impactful memoir that will always stay with me. Read the full review here.
The Dragon Republic – R. F. Kuang
The second book in The Poppy War trilogy shattered any stereotypes that say the second book in a trilogy/series tends to be the weakest. It was action-packed, with a tight plot, fantastic world-building and surprising plot twists. The book (like the entire trilogy) was dark with very heavy themes throughout but the emotional stakes were so high. Although there were slower parts in terms of the pacing, the ending was explosive and I loved the relationship that was developed between the main character Rin and her enemy-turned-friend, Nezha. Read the full review for The Poppy War trilogy here.
The Passion – Jeanette Winterson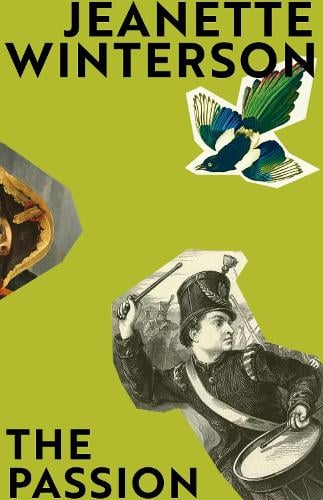 Another surprising read, The Passion is a historical fiction set in the Napoleonic Wars which follows two characters – Henri and Villanelle – whose fates collide leading to an unlikely relationship and journey. I absolutely adored this book. I was swept away by Jeanette Winterson's stunning prose, writing style and storytelling. Despite how short it is in length, I was invested and connected to the characters and story. It tackles the complex theme of what passion truly means, how passion manifests in different forms, how it can drive our actions, and how it make us act against our conscience, logic and morals. I'd love to re-read this again in the future because the symbolism its seeped in requires a second, more careful read.
Royal Assassin – Robin Hobb
Another sequel from a fantasy has made it onto this list and this time it's from Robin Hobb's The Farseer Trilogy. I spent the entirety of November solely reading this book and loved every minute of it. This chunker of a book is slow-paced and emotionally heavy, but by god, it's worth it. Fitz is one of the most complex protagonists I've read in fantasy and the characterisation and development of all the characters is outstanding. For many, this book would probably be too slow paced but I loved just hanging out in this world. Hobb's writing is so immersive and stunning. Her prose and ability to convey the most complex of relationships and emotions has connected me so deeply to the characters and the world. I can't wait to read Assassin's Quest and complete the trilogy, although I'm not looking forward to having my heart ripped out 😭
The Heroes – Joe Abercrombie
The Heroes is the second standalone book in the First Law series. It's a military fantasy set during a three-day battle between the North and the Union set 8 years after the original trilogy. I wasn't convinced that a three-day battle would be enough to sustain a 500-page but it blew it out of the water. With an expertly crafted plot which slowly builds to a gripping climax, Abercrombie's trademark characters that you love to hate and his thought-provoking prose, it was a recipe of bookish goodness. Usually battle is one small part of a book, but dedicating an entire book to it, gave a unique and raw perspective on war. It doesn't just depict the action in battle but every moment leading up to it and the aftermath. It shows military planning and tactics, the boring moments of waiting for a battle to begin, camaraderie, prisoners of war, negotiation, burying the dead, the trauma of war, resolution and everything in between. This is one of the few books of 2021 that kept me reading all night because I just had to know what was going to happen.
The Heart's Invisible Furies – John Boyne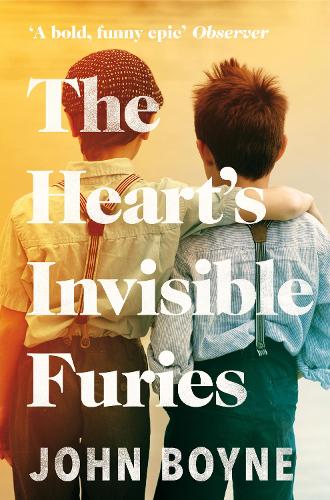 Now we come to my absolute favourite book I read in 2021. This is a queer literary fiction book spanning decades beginning in the 1940s and ending in 2015. It follows the life of Cyril Avery, a gay man born in the Catholic Republic of Ireland. It's a slow-paced book but rightly so because of the weight of the themes that it tackled. This book had a significant emotional impact on me and is difficult for me to convey in words. It's an emotional and harrowing tale of queerness, love, friendship, loss and family that touched my heart. It's an example of the importance of own voices stories, because John Boyne's personal experience seeps through the page here, making it feel authentic and raw.
There we have it – my best reads of 2021! 🙌🏻 It was tricky to narrow it down to just 10 but these were the ones that stood out for me in terms of the enjoyment I had with the reading experience and/or the impact they had on me. I hope you enjoyed reading and that it may give you some recommendations for books to read in the new year, if there are any on this list you haven't read yet.
Happy holidays 🎄, my lovelies and keep reading.
---