Spring is here! That means little lambs in the fields, the clocks going forward, lighter mornings and evenings, sunshine, gardening, Easter, leaves regrowing on the trees and flowers coming into bloom 🌸🌼🌺 and what better to mark this than the Spring Flowers book tag? It's been a while since I did a book tag (the last one was the Spooky Scary Book Tag from October) and they're always a great way of incorporating and chatting about a range of books into one post that I wouldn't necessarily otherwise get chance to speak about.
This tag was originally created by Dreaming of Ink and Paper, but their blog is no longer available. I found it at Zee Zee With Books, where you can find all of the original questions for the tag. I changed one of the questions to better suit myself, that's marked with an asterisk.
Daffodil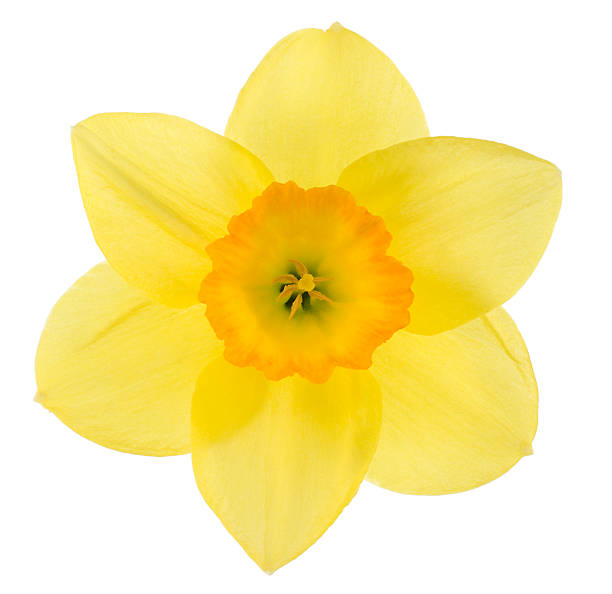 A book about found family*
Nevermoor – Jessica Townsend
Nevermoor The Trials of Morrigan Crow is the first book in a charming middle grade fantasy series. I've read the first two books in the series and love how much emphasis is placed on found family. The main character Morrigan is estranged from her parents and when she's swept away to a magical world, she has the opportunity to create a family of her own. The relationship Morrigan has with her adopted father, Jupiter is so heart-warming. Likewise, the friendships that Morrigan builds with the other characters and the roles the characters take on in her life are so lovely to watch develop. This is a must-read series for readers that love reading about found family and friendship.
Foxglove
A book you pretended to like
The Lord of the Rings – J. R. R. Tolkien
I never pretend to like books, because I don't see the point. If I don't like something, I don't like it and I'll always be honest about that. So I didn't necessarily pretend I liked The Lord of the Rings but I certainly acted like I liked it more than I actually did simply because I WANTED to love it so much. I'm the biggest fan of the film trilogy and so when I read the books only a couple of years ago in my mid-twenties, I wanted to feel that same spark of passion and love. When I didn't have that feeling, I felt like I'd somehow betrayed the series or that I wasn't a "true" fan. But as groundbreaking as this story is, it simply didn't click for me. I plan to do a re-read in the future to see if my perspective changes, but my first read left me feeling very Luke warm.
Lilac
A book about first love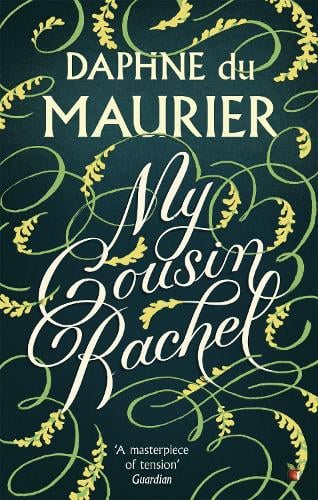 My Cousin Rachel – Daphne du Maurier
Not necessarily the book someone would expect to see for this particular prompt, but that's exactly why I wanted to include it. My Cousin Rachel is a domestic thriller/mystery/gothic romance/historical fiction and combines all of this so incredibly. Rachel is the object of affection for the main character Philip who falls hard and fast for Rachel, who is the first and only woman he has ever loved. Unfortunately for him, Rachel comes with a lot of mystery and secrets. This romance is not plain sailing and is wrapped up in one of the most suspenseful plots and intense writing I've read in a long time. Daphne du Maurier once again shows her talent for crafting an intriguing romance amidst a genuinely captivating mystery.
Hyacinth
A book with a sad ending
Giovanni's Room – James Baldwin
I'm such a sadist and revel in reading emotional and sad books, so there are so many books I could've put here 😂 Giovanni's Room sticks in my head as having a particularly sad ending. After reading it, I kept thinking about it and then recommended it to my manager. He read it soon after and I woke to a text from him at 1am on a Saturday telling me he'd just finished and couldn't stop sobbing at the ending, which really says it all. This book is a phenomenal exploration of sexuality, identity and love and doesn't hold back any punches. James Baldwin is not afraid to push against expectations and to remain true to the story's ending, no matter how sad it is and it's an ending that's raw and real, and feels fitting for the overall narrative even if it's not the happily ever after readers typically want.
Peony
A book that made you feel embarrassed
Call Me By Your Name – André Aciman
Now, I know this is a very popular and well-loved book in general, but I really didn't like this book. Despite stunning writing, I couldn't see beyond the absolutely CRINGE sex scenes. I mean the whole thing with the peach 🍑…just no (if you've read it, you'll know what I'm talking about, if not, count yourself lucky 🤣). I understand that young adulthood can be a time for blossoming sexuality and that Elio's attraction to Oliver is very potently physical and sexual, but the way it didn't float right for me, and instead of finding those scenes sexy, they were just cringe and awkward.
Tulip
A book with the most beautiful declaration of love
Wuthering Heights – Emily Bronte
I know, I know, I'm predictable 😂 But of course I had to choose Wuthering Heights because this book has the most beautiful and heart wrenching declarations of love that I've read in literature. The intensity of Cathy and Heathcliff's love and how entangled they are is felt with every declaration of love. Quote time!
"My great miseries in this world have been Heathcliff's miseries, and I watched and felt each from the beginning: my great thought in living is himself. If all else perished, and he remained, I should still continue to be; and if all else remained, and he were annihilated, the universe would turn to a mighty stranger: I should not seem part of it. My love for Linton is like the foliage in the woods: time will change it, I'm well aware, as winter changes the trees. My love for Heathcliff resembles the eternal rocks beneath: a source of little visible delight, but necessary. Nelly, I am Heathcliff! He's always, always in my mind: not as a pleasure, any more than I am always a pleasure to myself, but as my own being."

He's more myself than I am. Whatever our souls are made of, his and mine are the same.

Be with me always – take any form – drive me mad! only do not leave me in this abyss, where I cannot find you! Oh, God! It is unutterable! I can not live without my life! I can not live without my soul!
Their declarations of love are melodramatic and show their devotion to each other to the point of loss of self. It's not the type of love people should strive for because it's toxic, codependent and unhealthy, but the power of their love is undeniable and these quotes are stunning and some of my favourite book quotes of all time.
Crocus
A book that made you laugh out loud
This is Going to Hurt – Adam Kay
This biography from junior doctor Adam Kay covers a lot of very raw and heavy topics related to the UK's health system and the reality of working as a doctor in the NHS. But amongst the sadness and seriousness, there were some truly hilarious moments in this book. I listened to the audiobook and always find that comedic moments come across better because of the tone of voice and manner in which it's verbally performed. Since Adam Kay himself narrated the audiobook that I listened to, he knew just how to make the comedic moments hit right and I tittered out loud more than a few times. Whether it was spending his hours signing people's passports or trying to educate a man who believed his wife would gave birth via her uretha, Kay plays on the ignorance and lack of education around gynecological health utilising irony and dry humour.
Pansy
A book that challenged you to think about a heavy subject
The Reluctant Fundamentalist – Mohsin Hamid
Set in a cafe in Lahore, this book explores complex themes through a monologue from the main character, Changez. It was such a hard-hitting and thought provoking which focused on topics of imperialism, racism, Islamophobia, white privilege and the conflict between the East and West. As a Pakistani man and Princeton graduate, Changez's intersectionality of privilege and inequity provides a fascinating perspective with which to discuss the impact of the aftermath of 9/11. His love and abhorrence for the US is tangible and the internal conflict that wages inside him as someone that has benefitted from the US' promise of the American dream but that has also has suffered from their imperialism and the destruction that the US has brought to his home country.. As a white British person that has never lived through war, this book helped me to connect to these issues on a new level and was invaluable to me.
Daisy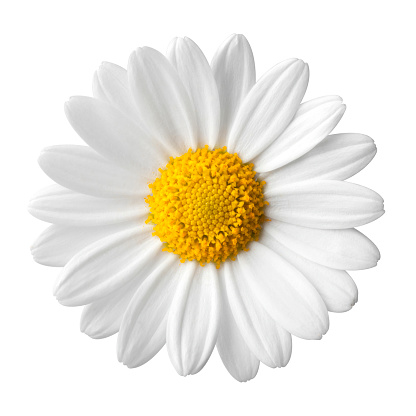 A book about a strong female friendship
A Thousand Splendid Suns – Khaled Hosseini
There is no other book I could've chosen. This is the greatest example of female friendship, love and solidarity that I have ever read. It's the story of two women who from their first meeting are set in opposition to one another as wives of the same husband. Yet their shared suffering, abuse and tragedy bonds them so deeply and their relationship eventually blossoms into something so beautiful. They are one another's strength; they carry each other through the hard times and although circumstance and tragedy is what initially bonds them, their relationship becomes so much more. It's a complex relationship characterised by loyalty, honour, sacrifice and devotion. This story shows the power of female friendship unlike any other book I've read and how it can quite literally save women's lives in certain circumstances.
There we have it – the Spring Flowers Book Tag. If you'd like to do this on your blog, please do, the more the merrier 😊 I hope you've found time to enjoy the spring sunshine as much as I have this week. I'm so excited for spring this year and was so content to have seen the blossom on the trees for the first time ☺️
Happy Spring, my lovelies and keep reading.