Happy 2023 one and all! 🎆
It's 18 days into the new year now, so it's not quite so new now but better late than never 😂 It seemed only fitting that the first post for 2023 should be the New Year's Resolution book tag.
This tag was originally developed by Brown Eyed Musings and Embuleeliest.
Get in shape: A book that doesn't fit on your shelf correctly
Complete Works – William Shakespeare
It's by far the largest book I own and fitting it on my shelf is an ongoing challenge, especially considering how small my bookshelf is. But it's worth it for this book, because it's a great edition from the RSC with wonderful introductions and notes.
Eat healthy: A book you feel was good for you to read
Beauty Sick – Renee Engeln
This book discusses the impact of the Western beauty standard on girls and women. I had a lot of gripes with the very white Western (specifically American) lens that it was written from, but it was an eye opening read and is one of the few books I've read that led to me making changes in my life that are still present today.
Since reading this book, my relationship with my self image and my perception of beauty has completely changed. The time I've got back in my life and the money I have saved related to these changes is unbelievable. I'm thankful to this book for coming into my life at the right time and kick-starting my reflection on how I perceive myself and my relationship with beauty.
Read more: A book you keep telling yourself to read but haven't yet
The Way of Kings – Brandon Sanderson
For 2 years I've been saying I want to read this book. Admittedly, a lot of my motivation to read this is coming from pressure from a friend who loves the Stormlight Archives and Sanderson. Unfortunately, I haven't had the best experience with the other books I've read from Sanderson and so I keep procrastinating reading it. The size of the book doesn't help matters either 🙈
Quit smoking: A book you kept going back to even though you had finished it
The Seven Husbands of Evelyn Hugo – Taylor Jenkins Reid
I was so captivated by this book the first time I read it, it became really all consuming for me. Because of that I kept returning to it. I've read it three times and have gone back to specific sections and quotes multiple times.
Save more money: A book you got for a really good price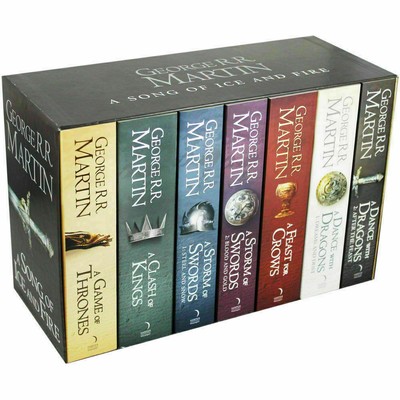 A Song of Ice and Fire – George R. R. Martin
This isn't one book I got for a good price but seven! I recently bagged an absolute BARGAIN and got the entire ASOIAF series (the exact edition in the picture above) for £5. I was astounded that the entire series was there on the shelf in the charity shop and that they were all in new condition. I couldn't resist getting them all and when I got them to the counter and was told they were £5 I was not just astounded but flabbergasted 😱 the greatest book bargain I will probably ever have.
Be more organised: How do you organise your bookshelf?
My very tiny bookshelf
My bookshelf is tiny since I have limited space, so it's a square one with four sections. Each section is dedicated to a specific genre – 1. fantasy, 2. classics, 3. historical fiction/general fiction 4. non-fiction/plays/misc and they are organised purely based on size or height order with my favourites at the front. That's all there really is to it. I'm not really into highly organised and complex systems, as long as I can find everything that's all that matters.
Be punctual: Shortest time and longest time it took you to read a book
The shortest time it's taken me to read a book is under an hour for some of the short stories I've read. If we're talking a full sized novel, the fastest is probably one day. The longest is a few of months. I read everyday so if a book is taking me any longer than a few months the chances are I'm not enjoying it, so it's time to DNF.
Go out more: What book made you isolate yourself from the outside world?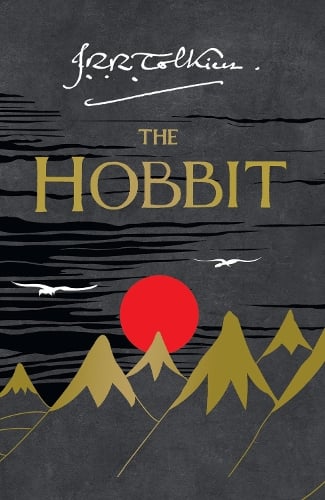 The Hobbit – J. R. R. Tolkien
I was swept away by the world and story of The Hobbit as soon as I began reading it. I fell in love with Bilbo and the episodic format kept me wanting to read the next chapter to see what adventures Bilbo and the dwarves would have next. I absolutely flew through it and had the help of an incredibly immersive audiobook which I read alongside the physical book which quite literally transported me out of the real world and into Middle Earth.
Be unique: What was your favourite book of 2022?
The Monk – Matthew Gregory Lewis
The Monk is my kind of book. You know those books that are so niche and feel like they are made for you? Well this book was that for me. It made it onto my Best Reads of 2022 post, so check out that post if you want more of my thoughts on this book.
Be more personal: What book are you waiting for most this year?
Fools Errand – Robin Hobb
I just finished the third book in the Liveship Traders trilogy and loved it. I can't wait to continue with Hobb's Realm of the Elderlings series, I've loved both trilogies so far and I'm particularly excited for Fools Errand because I get to return to Fitz and the Fool 😄
Really, resolutions?: What book do you promise to read this year?
The Count of Monte Cristo – Alexandre Dumas
I started reading it a couple of years back as a buddy read with friends, but they all bowed out due to the length of the book. I also temporarily DNFd shortly afterwards. I've always intended to return to it because I enjoyed what I read and think I will love the book, it just wasn't the right time for me to read it. But I've been getting more and more into classics recently, so feel this year will be the year I finally finish.
Happy New Year, I hope this year brings more joy, laughter and love for you all ☺️🙌🏻
Stay safe, my lovelies and keep reading.