Today's post is something a little different. I thought instead of talking about favourites or bests or doing general recommendations, I'd share the books that are always on my mind 💭
You know, those books that just get under your skin and pop into your brain at random times? Those characters that you love so much you keep thinking about them? Or those explosive plot moments that you just can't seem to forget? For me, these books tend to be the ones that deeply impacted me or that I've connected to on a deeper personal level due to the themes explored or the character's experiences or journey. So in no particular order here are 7 books that are always on my mind (for those of you that are a stickler for even numbers, sorry, but just seven worked in this instance! 😂)
Wuthering Heights – Emily Brontë
Let's get the obvious one out of the way, shall we? 😂 Anybody that has read any of my other posts by now will know that Wuthering Heights is my all time favourite book and that is unlikely to change anytime soon. This book didn't just get under my skin, it literally lives inside of me. I carry the story, characters and world of Wuthering Heights with me everywhere I go and feel intrinsically connected to everything this book is. I think about something related to it at least on weekly basis and have a tangible sense of it from the images I see of the landscape, to the emotions I feel for the characters, the mood I associate with being at Wuthering Heights or Thrushcross Grange, the characters motivations and their connections with each other.
For me, this book has so many hidden layers and meanings that all I can do is think about it. Whether it's thinking about the tragedy of the Earnshaw-Linton Family, the toxicity of Cathy and Heathcliff's love, the allegory of Heathcliff's character, the mirroring of Catherine and Heathcliff with Cathy and Linton or even just the eerie moors…this book is as all-consuming for me as Heathcliff and Cathy's obsessive love.
Noughts and Crosses – Malorie Blackman
As I've gotten older I've naturally outgrown Noughts and Crosses but back when I had my YA dystopian obsession (let's be honest here, we've all had one 😂) this book absolutely captured me. Aside from Harry Potter, this is the only other book that blew me away as a teen. I have so many fond memories of this book – of running home from school and dashing up the stairs to read it, of setting my alarm half an hour early just so I could read it before school started and of finishing the book and immediately starting from the beginning. I lived and breathed Noughts and Crosses.
There was something about the characters of Callum and Sephy and their relationship that I connected so deeply to. They felt real to me in a way that few characters did. The exploration of race relations also resonated with me as someone that had witnessed bigotry and racism growing up but couldn't make sense of it at that young age. I've since read Noughts and Crosses about 5 times and that only solidified the connection I felt to the story and the characters. I still think about Sephy and Callum often and wish that their story could've ended differently.
Rebecca – Daphne du Maurier
Rebecca is almost single handedly responsible for getting me back into reading around the time that I finished university (well, that and a global pandemic 😂). Du Maurier is one of my favourite authors because of her immersive writing. This is the first book of hers that I read and it captured me from the very first chapter.
The atmosphere, setting, characters and mystery all came together perfectly and left me desperately needing to know what was going to happen next. Every time I went to put the book down, I couldn't help but grab for it again. Even two years after reading it, I still often think about the characters, recall the emotions I experienced reading this book and ponder on the ending, which was very…conflicting.

Under the Udala Trees – Chinelo Okparanta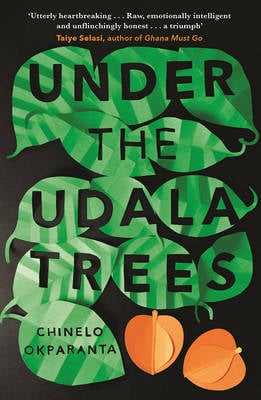 I read this book on a complete whim because the book was on offer on the Kindle store, so it's quite surprising that it's had such a long-lasting impact on me. It tells the story of lesbian Ijeoma who has to navigate her sexuality in Nigeria where homosexuality is illegal and punishable by death. This story is raw and hard-hitting. There are so many specific scenes I remember from it, from Ijeoma's first intimate encounter with another girl to her first time in an underground LGBT+ bar and her first heartbreak.
It's a very heavy topic but there's also hope and pride in it that I loved. It's clear that the author drew on her personal experience and that made the story all the more powerful. As a queer woman myself, I connected so deeply to Ijeoma and her story despite having very different experiences and a tonne more privilege. It raised my awareness of international LGBT+ rights and expanded my view of what the battle for equality truly means on a global scale.
And Every Morning the Way Home Gets Longer and Longer – Fredrik Backman
To date this book remains the only one that has ever made me sob. And I truly mean, sob. You know, that type of uncontrollable ugly sob where you can't catch your breath? 😭 The exploration of dementia in this story is heartbreaking and so poingnant. Although it's a short book, there's so much packed into it: the love of family, loss of self and the connection between memory and identity.
The imagery and symbolism in this book is stunning and I still have vivid images in my head from it. It manages to utilise that imagery in a way that intertwines the innocence and wonder of childhood with the grief and regret of old age. I'm yet to read a better, more accurate depiction of such a devastating illness that doesn't just connect with those who have loved ones affected by dementia but those living with dementia themselves. It's truly one of the most beautiful books I've ever read.
Last Argument of Kings – Joe Abercrombie
This is the third book in The First Law trilogy. It was tricky to decide which one to pick from this trilogy, because all of the books set in this universe (including the stand-alones) have blurred into one in my brain and I think about this universe as a whole rather than specific books. But I handpicked Last Argument of Kings because there are specific scenes, character moments and plot points in this book that I think about ALL THE TIME. I was audibly shouting and reacting to this book as I was reading it because of the number of twists and turns and satisfying pay-offs.
Similar to how I feel about Wuthering Heights, Abercrombie has crafted a world and characters in First Law that just permanently live inside me. The character development is so bloody brilliant that I feel like I know them and I'm so invested in their stories that I can't stop myself from reflecting on them time and time again. I also love the character dynamics in this book and often ponder on the friendships and strange dynamics that evolved between the characters; and the adventures, fun and fights that they had.
Carmilla – J. Sheridan LeFanu
I really don't know what it is about this book that made me fall in love with it so much (covert lesbianism aside, of course 😂) because it's fairly short but I could think about this book all day everyday. Generally, I'm such a sucker for vampire stories and this being an early vampire story, it felt more gritty and gothic in tone in comparison to modern vampire novels. I find the allegories surrounding vampirism fascinating and the link in Carmilla between vampirism, homoeroticism and sexuality is so fascinating.
It's written in such a subtle yet effective way and despite the word count of this novel being on the lower side, it has SO MUCH to say. The open ending is one that I've often returned to in my mind too, wondering about the possibilities of what came next. I think all of this is what has led to Carmilla having such a huge influence on vampire media because it does so much yet also leaves so much unexplored, that readers have lots of space to make their own interpretations and play with the characters, themes and plot to create new and unique takes.
So there we have it – the seven books that are always on my mind. Writing this really reinforced for me how much I love emotional books that tackle really heavy or dark topics. It's those really impactful themes and dark world's or complex characters that really stick with me. Well, that, or I'm just a sucker for misery 😂
Which books are always on your mind? And why? Share in the comments! 😊
Stay safe, my lovelies and keep reading.