Do you want to read more classics but aren't sure where to start? Have you attempted to read classics before but felt they weren't for you? If so, the Conquering Classics series is for you! This is the second post in an ongoing series with tips and advice on how to read classics for beginners. You can read the first post 'Tips for Reading Classics' here. In today's post, I'll be sharing five recommendations for where to begin with reading classics.
The Picture of Dorian Gray by Oscar Wilde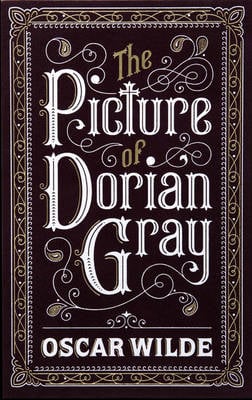 Subgenre: Gothic
Publication year: 1890
Synopsis: When a portrait is painted of the devillshly handsome Dorian Gray, he is forced to take a closer look at himself and realises that external beauty is rarely a precursor for the beauty within.
Despite being written over a century ago, The Picture of Dorian Gray is a very accessible read. The plot is straightforward and the exploration of morality, vanity and arrogance continues to strike a chord with modern audiences. It's an atmospheric and haunting tale which provides an in-depth character study on Dorian Gray and has a very memorable ending.

1984 by George Orwell
Subgenre: SciFi
Publication year: 1949
Synopsis: Set in a post-apocolyptic Britain, Winston Smith grows disillusioned with the totalitarian, repressive political system under Big Brother and dreams of a new, better world.
1984 is the pillar of dystopian scifi fiction. Because it was published in the 20th century, the language is more familiar than that which is featured in many pre-20th century novels. Its depiction of dicatorship and government control is interesting and terrifying, and still plays on the fears many of us have today about the future of our world.
Carmilla by J. Sheridan Le Fanu
Subgenre: Gothic horror
Publication year: 1872
Synopsis: Laura and her father live a solitary and quiet lifestyle in the wilderness of Styria, until they offer refuge to Carmilla as their house guest. Mysterious and secretive, Carmilla is not all she appears to be.
Carmilla is a gothic horror novella which is known for being the main influence for Dracula. It's short enough that it can be read in an hour or two and is the ideal read if you're interested in Dracula but don't want to commit to a 400+ page novel. Like all gothic novels, it's atmospheric and slow-building with an open ending, but provides a flavour for the slower, more intentional writing style that's common in classics.
The Outsiders by S. E. Hinton
Subgenre: YA
Publication year: 1967
Synopsis: Ponyboy and his band of misfit friends navigate the trials and tribulations of being teenagers in a this dramatic coming of age tale.
If you've read any of my other posts, you'll know how much I adore The Outsiders. It's a heart-wrenching tale which is accessible for all readers because it's targeted at a younger audience and was published in the late sixties. Although it won't necessarily familiarise you with the style of earlier classics, it's the ideal place to start if you want something that's more reflective of modern day.
Northanger Abbey by Jane Austen
Subgenre: Romance
Publication year: 1818
Synopsis: Catherine is a romantic at heart who is obsessed with gothic novels. When she's introduced to eligible bachelor, Henry Tilney, she gets swept away in her romantic fantasies with unexpected and hilarious results.
When you hear people speaking about Jane Austen you'll hear a lot about Pride and Prejudice, Emma and Persuasion, but rarely Northanger Abbey. Yet I think this is the ideal place to start with Austen and a great place to start with classics in general. Not only is it the first novel Austen ever wrote, but it's a short, charming and funny read. It perfectly captures the tone of polite Victorian society and satirical humour which is commonly featured in 19th century classics.
These five books introduced me to the classics genre and helped me to overcome my high-school aversion to classic literature. They're all short, accessible reads which will enable you to familarise yourself with some of the language, themes and settings that can commonly be found in classic novels.
Stay safe, my lovelies and keep reading.