In celebration of LGBT History Month (UK) 🏳️‍🌈, I wanted to share 5 LGBTQIA+ book recommendations. LBGT History Month is celebrated every February as a dedication to the abolishment of Section 28 in 2003. Section 28 prohibited the "promotion of homosexuality" and legalised discrimination against LGBTQIA+ individuals and groups. The fight for LGBT rights is ongoing and being both LGBT and an educational professional myself, LGBT-inclusive education in particular, is a cause that's close to my heart. I'd urge everybody to read more about the cause and do anything you can to support it.
Under the Udala Trees by Chinelo Okparanta
Set in 1960s Nigeria amidst the civil war, Under the Udala Trees follows Ijeoma in this coming of age tale. Ijeoma struggles to navigate life as a gay woman in a country where same sex relationships are illegal and extreme violence is brought against anyone found to be engaging in homosexuality. This is a hard-hitting and emotional story which explores the conflict between being LGBT and true to yourself whilst also battling against discrimination and misunderstanding based on religious and societal beliefs and values.
Carmilla by J. Sheridan Le Fanu
Carmilla follows Laura and her father who welcome Carmilla into their lives after she has a carriage accident outside their home. Isolated and alone, Laura quickly strikes up an intimate relationship with Carmilla, until strange occurrences begin to take place leading Laura to question who and what Carmilla is. This novella is a fantastic exploration of lesbian eroticism and groundbreaking for the time in which it was written (1872). It's the lesbian gothic story I never knew I needed.
Felix Ever After by Kacen Callender
Felix Ever After is a YA book which tells the story of a young trans man (FTM) as he fights against online transphobic attacks, navigates love and relationships and tries to get a place at an art college of his dreams. Although there's some upsetting content, it's primarily a story of identity, love and acceptance; of being true to who you are and accepting the love you deserve. This book is special to me because it helped me to be proud of who I am.
Girl, Woman, Other by Bernardine Evaristo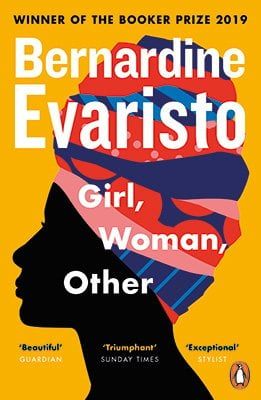 At this point I think this book has been spoken about in almost every bookish corner of the internet and for good reason. Girl, Woman, Other seamlessly weaves together the lives of twelve black female characters many of whom are queer. Each character feels authentic and fleshed out and so many hard-hitting topics are covered. It's a truly breathtaking example of feminist fiction and few other books I've read have ever depicted female characters in such a vivid way.
The Lady's Guide to Celestial Mechanics by Olivia Waite
This book rescued me from a slump over Christmas-time and I'm very grateful for that. It's a WLM romance set in Regency England and one of the few romances that I've read that I truly enjoyed. Not only was the relationship between Lucy and Catherine very authentic and well-developed, but the social commentary was interesting. I loved that Olivia Waite created Lucy as a stereotypically un-feminine woman and Catherine a stereotypically feminine woman but completely shattered all of those stereotypes. It's a tad steamy in places, which isn't usually to my tastes, but the romance, tenderness and trust between the characters completely sold me on their relationship.
There we have my 5 LGBTQIA+ book recommendations in celebration of LGBT History Month 🏳️‍🌈. Have you ready any of these books or do you plan to read them? Let me know in the comments!
Stay safe, my lovelies and keep reading.
---